Share this Product
---
More from this collection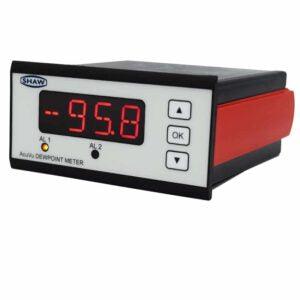 Shaw - AcuVu Inline Hygrometer Display
Fully self-contained, single-channel, inline hygrometer, linearized 4-20 mA input and retransmission, 2 relays, universal power. Select either the Shaw SDH-EX or AcuDew dew point transmitters (sensor is add-on purchase).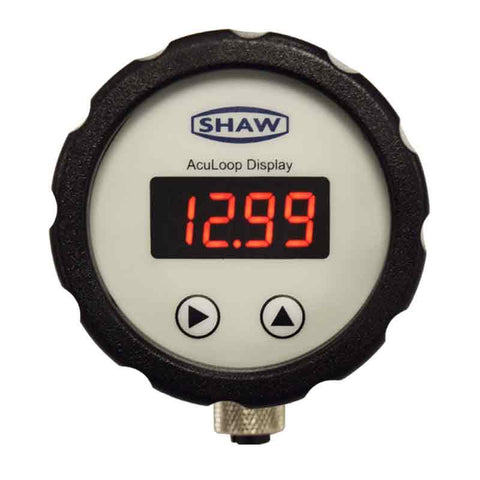 Shaw - AcuLoop Plug In Display
4-20 mA, loop-powered, plug-in display module connects directly to the Shaw AcuDew dew point transmitter (sensor is add-on purchase).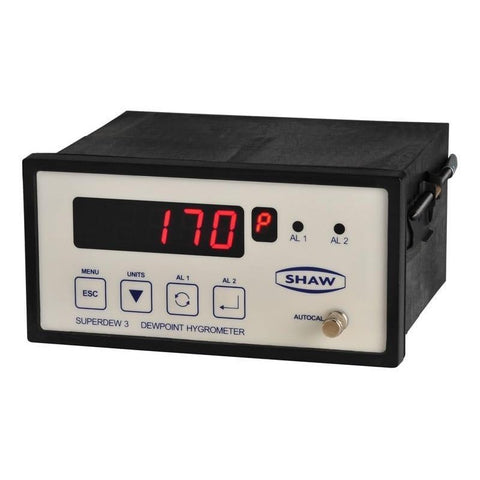 Shaw - Superdew 3 Hygrometer Display
Single-channel inline hygrometer housed in a panel-mounted IP54 enclosure), is designed to measure dewpoint in process gases and compressed air. Connects to the "The SHAW Moisture Sensor" (and not the Acudew or SDH-Ex).